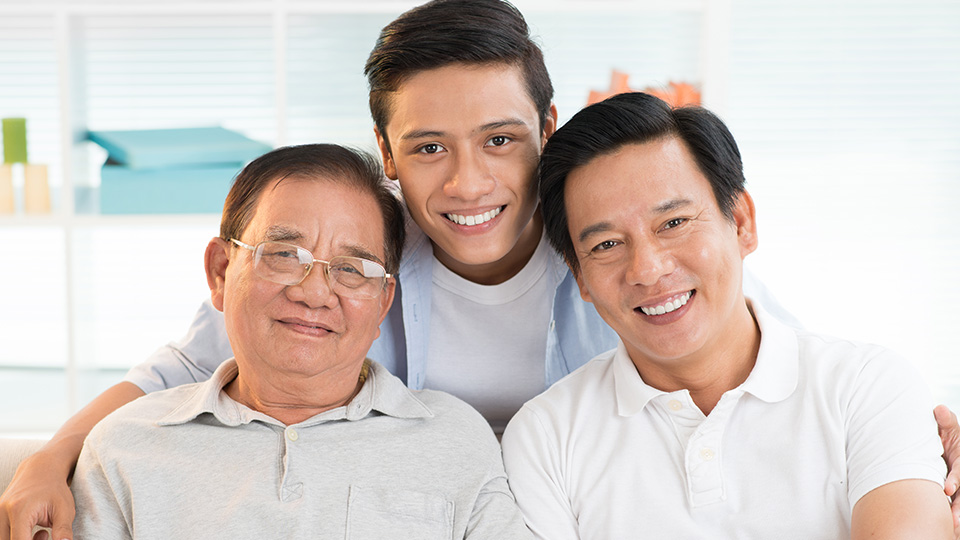 It is common for senior males to experience prostatic enlargement, many of which are benign prostatic hyperplasia (BPH) cases, which have symptoms similar to those of prostate cancer, such as frequent urination at night, urinary hesitancy, leaking before and after urination and pain and blood in urine. These symptoms cause disturbance to everyday life and could lead to severe complications if neglected, including incontinence, urinary tract infection, impaired kidney functions and even urethral occlusion.
Prostate cancer has become the 3rd most common cancer among Hong Kong males in which one in every 32 men would suffer from the condition. According to a survey on early examination and understanding of prostatic cancer symptoms, over 70% of the 400 respondents experienced different urination-related symptoms, but few had consulted doctors to follow up on the problems. In case of symptoms deterioration and complications, the patient might need to undergo surgery to improve urination.
Males over 50 are recommended to undergo annual prostate examination.
Product Details:
International Prostate Symptom Score (IPSS)     
Physical Exam   
Hormone Screening
Kidney Function
Creatinine
Urine Routine
Urea
Uric Acid
Serum Na, Serum K, Serum CI
Prostate Exam
Prostatic Specific Antigen
Ultrasound of Prostate
Ultrasound of Prostate (transabdominal)
Follow-up Consultation for Report Review
Designated Quality HealthCare Physical Check-up Centres:
Hong Kong Island:
Central / Admiralty / Sheung Wan / Taikoo Place / Causeway Bay / North Point
Kowloon:
Tsim Sha Tsui / Jordan / Mongkok / Kowloon Bay / Kwun Tong
New Territories & Outlying Islands:
Shatin / Tseung Kwan O / Tsing Yi / Tung Chung / Discovery Bay / Tuen Mun / Yuen Long
Recommended for
Men aged 50 or above
Terms & Conditions
Quality HealthCare will contact the customer within 2 working days after successful payment. Customers can also call physical check-up hotline at 8102 8068 for booking.
The physical check-up plan is available at designated Quality HealthCare Physical Check-up Centres.
Customers must present their identity cards and order confirmation letter (printed or e-version) on the appointment day.
Physical check-up plan is applicable to people aged 18 or above only.
Physical check-up plan is not applicable on Sundays and Public Holidays.
The redemption will be valid for 6 months starting from the date of payment.
Neither amendment nor cancellation is allowed once the payment has been confirmed. Also, it is not transferable nor refundable.
All tests are not for the purpose of medical diagnosis or treatment.
In case of disputes, the decision of Quality HealthCare Medical Services Limited shall be final.