Short-Sightedness Control and Examination for Children (Administered by Ophthalmologist)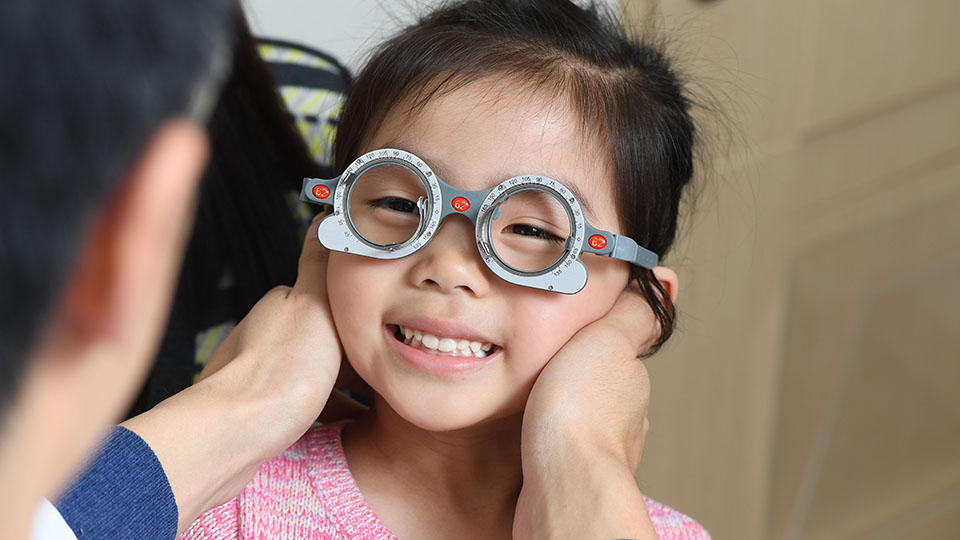 Hong Kong is one of the regions worldwide where myopia is the most prevalent. About 17% of Primary 1 students are short-sighted, yet the proportion of short-sighted Primary 6 students raises to a worrying figure of 53%. The visual system continues to develop after birth and matures by about 8 years of age. Defective vision or other visual abnormalities are harmful to the maturation process and may reduce the future vision of children if uncorrected.
Good eyesight is particularly important for learning. Therefore, children should receive a comprehensive eye examination from the age of 33. If any vision problem is found, early control and treatment should be administered so as not to affect school and daily life.
Features:
Administered by Ophthalmologist
Comprehensive examination targeting children aged 3- 18
Covering children's common problems, e.g. hyperopia and myopia, astigmatism, strabismus, amblyopia and eye allergy
Advice on the control and treatment methods of children short-sightedness by Ophthalmologist
Product Details:
(i)Consultation with Ophthalmologist
(ii)Comprehensive Eye Examination
Visual acuity
Refraction
Pupillary reflex
Intra-ocular pressures
Squint, ocular motility examination
Color vision tests
Stereopsis
Slit lamp examination
Dilated fundal examination
Internal and external ocular health
(iii)Computerised Corneal Topography
(iv)Advice on short-sightedness control and treatment methods by Ophthalmologist
Designated centre location:
Quality HealthCare Specialty Centre - Mong Kok
4/F, Office Tower Two, Grand Plaza, 625 &639 Nathan Road, Kowloon
Recommended for
Children aged 3-18
Terms & Conditions
• Quality HealthCare will contact the customer within 2 working days after successful payment. Customers can also call physical check-up hotline at 8102 8068 for booking.
• The physical check-up plan is available at designated Quality HealthCare Physical Check-up Centres.
• Customers must present their identity cards and order confirmation letter (printed or e-version) on the appointment day.
• This plan is applicable to people aged 3-18 only.
• Physical check-up plan is not applicable on Sundays and Public Holidays.
• The redemption will be valid for 6 months starting from the date of payment.
• Neither amendment nor cancellation is allowed once the payment has been confirmed. Also, it is not transferable nor refundable.
• All tests are not for the purpose of medical diagnosis or treatment.
• In case of disputes, the decision of Quality HealthCare Medical Services Limited shall be final